Accountants in Walsall
Supporting ambitious businesses throughout the Midlands with expert accounting, tax and business advice.
Book Consultation
Local Walsall Accountants
Delivering tax efficient accounting and business advisory solutions to businesses in Walsall
Based in the heart of Walsall, we are an established firm of certified accountants providing tax and accounting services to individuals and businesses across a varied spectrum of sectors.
We specialise in helping SMEs at any stage of the business lifecycle and we take great pride in offering more than just the run-of-the-mill accounting services to our clients. Offering tailored advisory services targeting business success and growth, while we remain a local firm of accountants, we continue our drive to deliver value based accounting and tax services to companies in Walsall and across the West Midlands.
Startups
A dedicated service covering business planning, funding, incorporation and registrations.
Growing business
Supporting growing businesses through the challenges of strained working capital and tax strategies.
Established business
Supporting established companies with improved compliance and strategic advisory.
Our services
Future-focused services and tax efficient advice to fuel your business success.
As an established firm of accountants and business advisers, we understand the importance of ensuring that all statutory and tax compliance advice by a business' accountants needs to be driven by tax efficiency and profitability.
While the services are to ensure compliance for tax and accounting matters, our focus remains to offer complete business solutions.
At Greystone Accountants, we aim to deliver tailored services to Walsall businesses of all sizes, whether you are looking to start a new business, looking to scale up or looking for strategic support for your established business in Walsall, our local team of accountants is set up to support for all compliance, planning and strategic advisory for business, company and personal tax matters.
Annual Statutory Accounts
Bookkeeping Services
Payroll Services
Management Accounts
Corporation Tax Services

Personal Tax Services

VAT Compliance Services

R&D Tax Relief Advice
Specialist sectors in Walsall
Walsall represents a varied sectors of successful businesses with hundreds new businesses setting up every week. As local accountants in Walsall, we understand that the importance of knowing your business requirements, its challenges and local industry knowledge in order for an accountant to deliver effective advice which not only helps a business meet its compliance and filing requirements but it also helps achieve its medium and long term growth aspirations.
Growth driven
Accountants with a view to ensure your business growth potential is fully supported with funding and business analysis support.
Tax Efficiency
Tax efficient accounting and tax solutions to ensure all compliance requirements are met, while keep company and personal taxes low.
Digital solution
Accountants with modern approach, using the latest  solutions to save business time and provide real time financial information.
Wealth focus
Focused advice to the individuals behind successful businesses, to support personal wealth creation and other business strategies.
Looking for an accountant to help get your new business idea
off the ground?
✔

  Initial Business Planning
✔

  Company Incorporation
✔

  HMRC Registrations
✔

  Bank Accounts & Funding
✔

  Bookkeeping set up & advice
✔

  Payroll & Pensions
✔

  VAT Advisory
✔

  Annual Accounts & Tax Returns
Accountant for startups in Walsall
Speacialist start-up service covering all aspects of planning, set up and initial compliance
Starting a new business can be exciting yet daunting at the same time, especially if you are setting foot in the business world for the first time. Hundreds of new businesses set up in Walsall every week and unfortunately, most of these fail within the first year. It is therefore imperative for the success of your new business, whether you are setting up in Walsall or in surrounding areas, to ensure that a suitable firm of accountants is appointed right from the very start.
Greystone Accountants specialise in supporting individuals looking to set up new business and business within first years. From ensuring that the most tax efficient corporate structure is in place, discussing different funding options to ensuring all accounts and tax returns are dealt with in timely manner, Greystone is trusted by hundreds of Walsall businesses, not only as a local Walsall accountant but also as a business partner.
Limited Company  Accountants in Walsall
Looking for an accountant's support and strategic advice to take your business to
the next level?
✔

  Initial Business Analysis
✔

  Tax efficiency report
✔

  Funding Analysis & support
✔

  Virtual FD 
✔

  Bookkeeping Analysis & automation
✔

  Payroll & Pensions
✔

  VAT Advisory
✔

  Annual Accounts & Tax Returns
Established firm of accountants, delivering specialist advice and supporting businesses to scale up
Most businesses find it difficult to scale up to the next level in their business growth aspirations despite having an amazing product or service. It is a tremendous achievement to execute your business idea, however, it is very important to ensure right professional advice and support is available to take you and the business through the challenges of a growing business.
At Greystone, we work closely with many successful businesses in the Walsall area and pride ourselves on our record on helping them along the road to success. In our experience, successful business ventures quickly outgrow their original appointed firm of accountants as they require more customised services.
In particular, growing businesses need an accountancy firm that is committed to helping them improve their profitability.
Greystone provides a wide range of business advisory services that are designed to help you improve your bottom line. These are not run-of-the-mill accounting, bookkeeping and taxation services, but focused services tailored to your needs that help you monitor and improve performance in every aspect of your business.
Our team of qualified accountants and account management team are based in the Walsall office, accessible directly via email, telephone or a pre booked visit to the office.
Greystone Accountants & Business Advisers
5 Birmingham Road, Walsall, WS1 2LT
Telephone: 01922 326000
Email: [email protected]
Opening hours: Monday to Friday 9 am – 5 pm
Latest Insights
Latest from our knowledgbase blogs, news and updates.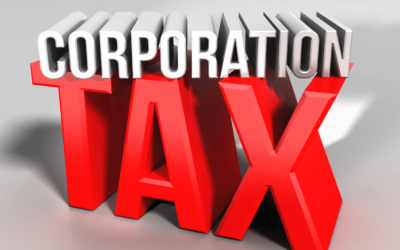 In the March 2021 Budget, the UK government announced an increase in the corporation tax rate from 19% to 25% starting from April 2023. This represents the first major increase in corporation tax in over a decade and is intended to help address the significant...
read more